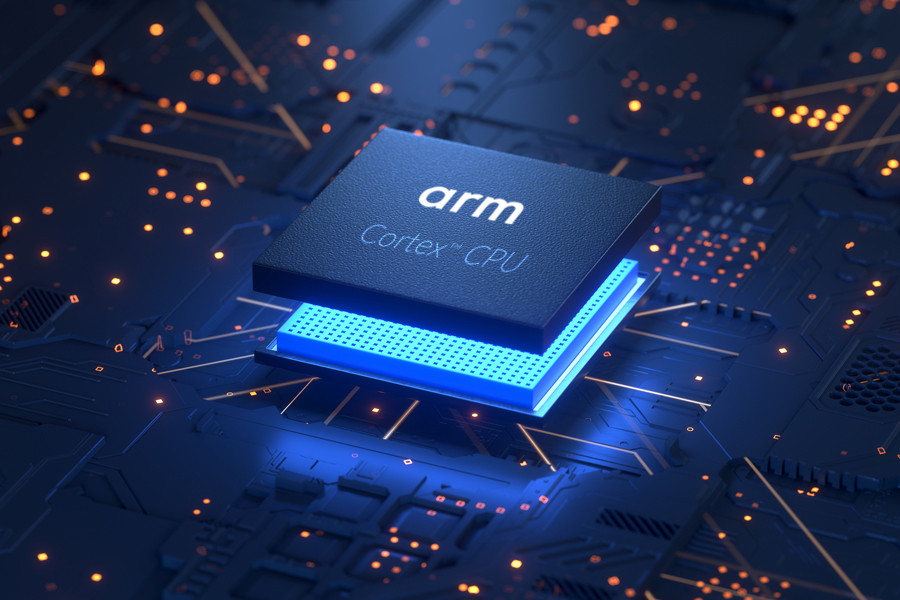 Arm launches new Cortex-M85 chip for connected devices
Arm Ltd. today introduced a new processor, the Cortex-M85, capable of performing certain calculations four times faster than the previous generation silicon.
Arm, based in Cambridge, UK, makes semiconductor blueprints that companies use to design chips such as central processing units. Chips based on the company's blueprints power billions of devices ranging from smartphones to servers and industrial robots.
Arm's new Cortex-M85 processor joins its acclaimed series of Cortex-M chip designs. The Cortex-M series is optimized for "Internet of Things" devices that prioritize energy efficiency and require limited processing capacity. Series processors can also be integrated into another chip, such as an array of field-programmable gates, to perform support tasks such as distributing power to subcomponents of a device.
Arm claims the new Cortex-M85 is the fastest processor to be added to the Cortex-M chip design portfolio. It can handle over 3 DMIPS/MHz, a measure of processor speed equivalent to 3 million operations per clock cycle. When running machine learning and digital signal processing software, the Cortex-M85 can deliver several times the performance of the previous fastest Cortex-M series processor.
The speed improvements are the result of several factors. The first is that the chip features improved branch prediction, a mechanism that allows a processor to anticipate certain calculations and perform them ahead of time to save time. Arm also improved the Cortex-M85's memory subsystem to optimize how the chip handles the data it processes.
Another contributor to the Cortex-M85's performance boost is a technology called Helium. It is an extension of the chip's instruction set, the machine language in which calculations are expressed, which is optimized for artificial intelligence and digital signal processing tasks.
"Incorporating Arm Helium technology, the Cortex-M85 offers several folds (x4) of DSP and ML processing improvement over its predecessor, the Cortex-M7," said Tim Menasveta, Director of Product Management at Arm, in a blog post. "It also brings a vector processing performance improvement of about 20% compared to the other Helium compatible processor."
Along with the Cortex-M85, Arm today launched two new additions to its Arm Total Solutions product portfolio. The portfolio includes reference designs for building systems on a chip, a type of chip that integrates multiple types of processors into a single package. Arm also provides complementary development tools to facilitate the work of chip designers.
Companies can use Arm Total's new voice recognition solutions to create chips for smart speakers, thermostats and other smart home appliances, as well as industrial equipment. The design is joined by Arm Total Solutions for Cloud-native Edge Platform, which focuses on devices such as wearables. This last offer is compatible with the Linux operating system.
On this occasion, Arm has also updated its Arm Virtual Hardware tool, which allows the creation of chip simulations that software engineers can use to test new software. The tool now allows developers to simulate seven additional Cortex-M processors, as well as some third-party chips from a number of Arm partners.
Picture: Arm
---
Show your support for our mission by joining our Cube Club and our Cube Event community of experts. Join the community that includes Amazon Web Services and Amazon.com CEO Andy Jassy, ​​Dell Technologies Founder and CEO Michael Dell, Intel CEO Pat Gelsinger, and many other luminaries and experts.