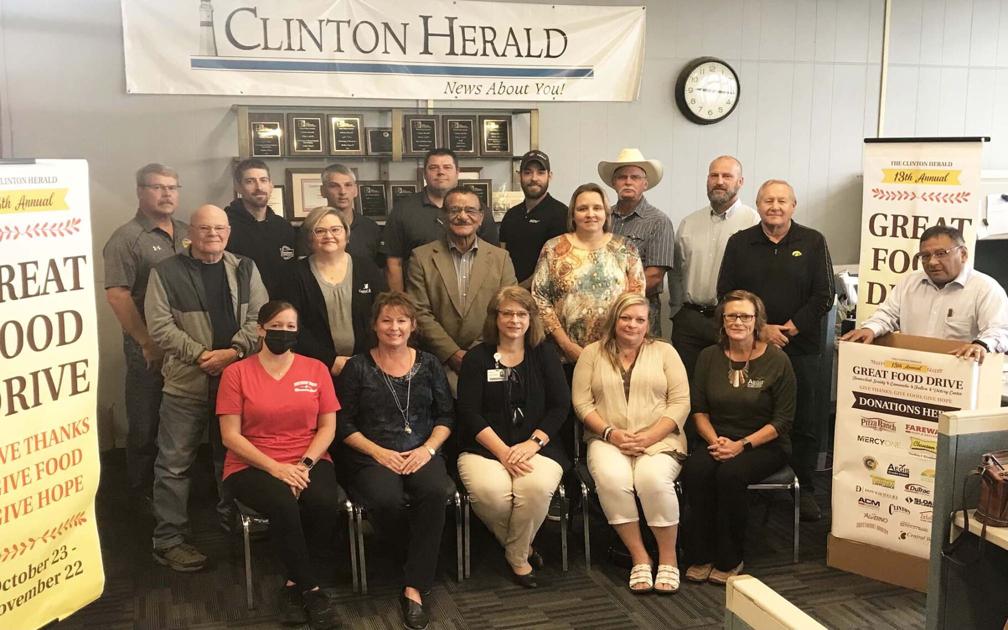 Big Annual Food Drive Begins Today | Local News
CLINTON – The 13th Annual Great Food Drive kicks off today, with food collected through donations going to local pantries this Thanksgiving season.
All food collected will go to the Associate Benevolent Society, Camanche Food Pantry, Fulton / Thomson Food Pantry and Victory Center.
"As we approach the 13th Annual Food Drive, The Herald is proud to host this drive along with local businesses, our partners in feeding hundreds of families," said Ron Gutierrez, editor of the Clinton Herald. "Our one goal – to put food on the tables of thousands of Clinton, Camanche and Fulton residents – over the years has produced tons of food donated by you, the residents of our community."
Donations are accepted by the following sponsors: Fareway Meat & Grocery, Pizza Ranch, Clausen Company, Clinton National Bank, Aegis Credit Union, Prairie Hills Senior Living, Turner Appliance, Dutrac Community Credit Union, Don's Jewelry, Sweetheart Bakery, Sloan Implement, AC McCartney, Clinton Harley Davidson, Zirkelbach Home Appliances, The Alverno, Brent's SpeedyLube and Central Bank. MercyOne Clinton is also a sponsor but is not a depository.
"We are grateful to all of our partners who have come together to help promote and work as a place of deposit to facilitate donations to this important cause," said Gutierrez. "Without their partnership, many would be hungry this holiday season."
He said that over the next few weeks residents will see many ways to get involved and donate to this effort.
"We will have tent events that you can visit and donate, donate to our partners or stop by in the lobby of the Herald," he said. "Thank you, our readers on print, digital and social channels who always respond to our call for donations."