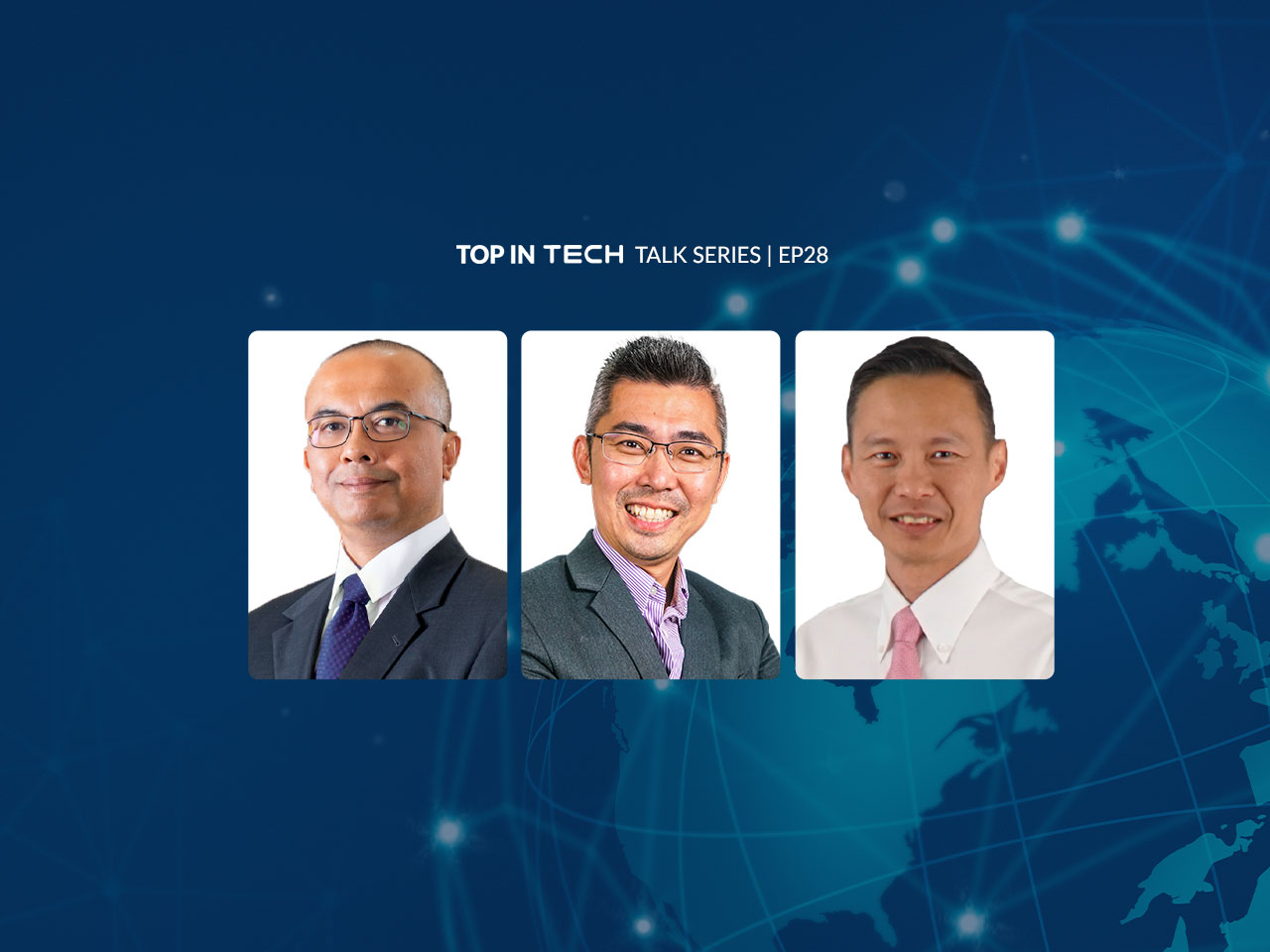 Delivering significant technological value to SMEs. The How.
According to the report Accelerating Malaysian Digital SMEs: Escaping The Computerization Trap in 2020, only 50% of SMEs possess an information and communications technology (ICT) leader mindset, 30% are classified as ICT adepts and the remaining 20% ​​are ICT laggards.
This indicates that many SMEs are still receptive to the transition to digitalization, with barriers being funding, employee skills, technology, business strategy and regulation. Now, with an increased rate of digitization among businesses during the pandemic, have SMBs overcome these barriers to digitization adoption?
Top in Tech Ep28: Delivering significant technology value to SMBs. The How.
August 25, 2022 (Thursday)
4 p.m. – 5 p.m.
Save your place HERE
Presented by Dagang NeXchange Berhad, Delivering significant technological value to SMEs. The How. will highlight how SMEs have overcome their challenges in digitizing the business and the role of IT solution providers in helping laggards.
Herman Faizal Bin Kasbun, Sales Manager, Innovation Consulting Association
Herman Faizal Kasbun joined IA Consulting as Director of Sales in December 2021. In this role, Herman is responsible for the operations of the sales department to explore new business opportunities and develop IA Consulting's client and partner relationships. Herman has over 20 years of experience in the computer industry. He started his career at Mesiniaga Berhad, taking on various roles ranging from system engineer, alliance manager, account manager to leading a sales team. He then joined Avanade Malaysia. Subsequently, he joined Sapura Secured Technologies as Senior Director of Business Development in 2015 and led Sapura's efforts in its railway sector projects. He then joined Cognizant Technology Solutions Corporation as Associate Director of Account Management. Herman holds a bachelor's degree in electrical and electronic engineering from Universiti Sains Malaysia.
Keng Teck, management consultant, Bizsphere
Keng Teck is the management consultant of BIZSPHERE BRAND & MARKETING GROUP and he is one of the most respected SME branding experts in Malaysia. Named the most influential global marketing leader by the World Marketing Congress, he has helped many local emerging brands achieve double-digit growth and spread their wings in export markets. Some of the brands he has consulted include JOVEN, Mayflower, Inovar Floor, MUJI Malaysia, AVIS Malaysia, Stemlife, SWEETHOME, BARKATH Group, Captain Oats, JobStreet, BENITHEM and many more.
Nizam Mohamed Nadzri, CEO, Malaysia Debt Ventures Berhad (MDV)
Nizam Mohamed Nadzri is the Managing Director of Malaysia Debt Ventures Berhad. Previously, he was Chief Operating Officer, overseeing MDV's business, credit management, finance, asset management, corporate planning, marketing and communications and business and consulting technology units. .
He joined MDV as Vice President of Corporate Services, responsible for corporate planning, strategy including product development and stakeholder management.
Nizam's illustrious career includes Amanah Capital Group, KPMG Peat Marwick, Bursa Malaysia and Securities Commission. His last portfolio before joining MDV was Vice President for Transactions at the Malaysian Biotechnology Corporation.
Nizam has been assigned to lead or serve on various task forces and organizations due to his expertise in technology and seed funding. He served as Vice Chairman of the Malaysian Venture Capital & Private Equity Association (MVCA) between 2018 and 2020; Member of the advisory board of the University of North Malaysia and various committees set up by the Ministry of Science, Technology and Innovation for funding agencies and the start-up ecosystem.
He graduated from the Wharton School at the University of Pennsylvania.
About Top In Tech
The series is quickly becoming the go-to program for getting new insights into advancements and innovations in the tech ecosystem. We invite you to learn, participate and experience solid discussions with dynamic industry experts. Top In Tech is co-created by Malaysiakini and Digital News Asia, organized by KiniEvents. To learn more about the series, go to website.
Top in technology The 2022 Innovation Awards are back! Learn more about www.topintech.my/awards
Prepare in advance and download the Entry Guidelines Kit here: https://bit.ly/EntryGuidelineKit2022
For any partnership request, do not hesitate to send us an email at [email protected]