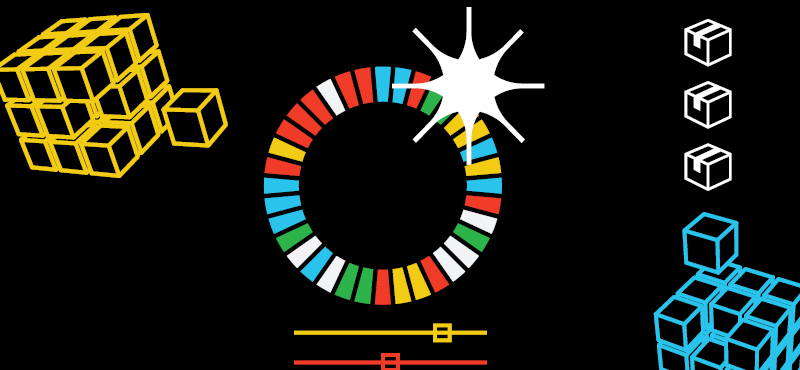 Digital information boosts trade | Best Lawyers
If trade is the engine of the global economy, data is its DNA. Without good information, the whole global system would collapse. Dataflows do more than support e-commerce by allowing physical goods to be traded online. They also enable fully digital products and services: search engines, social media, electronic payments and many more.
The growth of cross-border data flows is mind-boggling. This year, global Internet traffic will reach some 150,000 gigabytes per second. That's about 150 gigabytes per second in 2002 and just 100 gigabytes per day in 1992. Digital trade also grew faster than trade in physical goods long before the pandemic.
Trade rules are lagging behind
However, as digital transformation accelerates, international trade rules are falling behind. The World Trade Organization (WTO), for example, does not have a multilateral agreement on digital trade. Australia, Japan and Singapore are leading efforts to introduce new WTO rules, and the process is accelerating after a period of turmoil. A final agreement, however, is still a long way off. Countries can find common ground when it comes to e-signatures and paperless commerce, but on issues such as electronic transaction frameworks, the proposed text has been reduced to linguistic, non-binding commitments. Consensus is even more difficult to achieve on the most contentious points.
This year, global Internet traffic will reach some 150,000 gigabytes per second. That's about 150 gigabytes per second in 2002 and only 100 gigabytes per day in 1992."
None of this is a surprise. At a time when data is disrupting the way businesses and societies interact, data governance is emerging as a geopolitical hot spot. Tensions show up in regional trade groups and even in smaller bilateral agreements.
Recent developments in the Indo-Pacific
For Australian businesses operating in the Indo-Pacific region, three recent developments bring out the relevant geopolitics. First, in December 2021, Australia signed a so-called CLOUD Act agreement with the United States. (The acronym stands for Clarifying Lawful Overseas Use of Data.) This will help US and Australian law enforcement agencies, when investigating serious crimes, gain access to data held by service providers operating within the jurisdiction of the 'other.
In Australia, the deal was referred to Parliament's Joint Standing Committee on Treaties last August. According to the US Department of Justice, the CLOUD Act agreements make it less likely that countries will force companies to store and process data locally. Some countries require data localization because, they say, it facilitates law enforcement and regulatory oversight. By facilitating cooperation between governments, the US-Australia agreement addresses concerns that foreign data may be withheld for one reason or another.
Data localization resistance is consistent with the original Trans-Pacific Partnership (TPP), which included the United States. Although President Donald Trump withdrew from the original TPP on his first day in office in 2017, Australia is a party to the successor agreement, and the relevant rules remain unchanged: countries must allow data transfers cross-border and must not introduce data localization measures unless they are required to achieve a "legitimate public policy objective".
Second, in January 2022, the Regional Comprehensive Economic Partnership (RCEP) came into effect. RCEP is a trade pact between Australia and 14 other Indo-Pacific countries, including China but not the United States. It reveals China's hand on some thorny digital trade issues. This was followed in May by substantial steps towards negotiating the Indo-Pacific Economic Framework (IPEF), which is led by the United States and does not include China. One of IPEF's top priorities is to develop regional standards for cross-border data flows.
The two groups highlight the divided approaches to data movement issues among Australia's key partners. Under the auspices of IPEF, the United States is promoting "high-level rules of the road in the digital economy" to reduce data localization. Under RCEP, China has agreed to allow cross-border transfers and not introduce whereabouts measures, but these are subject to a public order exception that is entirely self-determined. In other words, it is up to the country that introduces a restrictive measure to decide whether its restriction is necessary. RCEP further waters down those standards by exempting measures a country deems necessary to protect its "essential security interests" and by excluding all e-commerce rules from state-to-state dispute settlement.
Third, there are signs that some countries' views on data localization may be changing. Indonesia, traditionally a strong proponent of data localization, passed Government Regulation 71 of 2019 in the face of opposition from Indonesian data companies. Regulation 71 allows operators of private electronic systems to process and store data outside of Indonesia. With 204 million internet users, 370 million mobile phone connections and half of its population under the age of 30, this is a major breakthrough for Indo-Pacific tech companies.
India's support for data localization is showing signs of receding as the number of Indian internet users, now nearly 650 million, explodes. Last August, Prime Minister Narendra Modi's government withdrew its long-promised personal data protection bill after receiving feedback from a joint parliamentary committee. The bill would have required companies to store multiple types of data in India. Although the committee's report does not call for completely free data flows, it recommends restricting the circumstances under which data must be stored at the national level. The government is likely to present a revised bill at the end of this year; however, ministers are already calling for it to include "global standard cyber laws".
These are positive developments. Indonesia is a signatory of RCEP and India is a founding member of IPEF. Their changing views on cross-border transfers should encourage greater data liberalization in the region.
And then ?
Exporters, including those in Australia's booming tech sector, need strong and consistent digital trade rules governing the Indo-Pacific region. Sometimes a push for data localization is benign. The prosecution of serious crimes, for example, and the protection of government data or the privacy of individuals are valid policy concerns. But these can be dealt with in a targeted manner, as the CLOUD Act agreement shows. Similarly, consumer protection and privacy concerns can be addressed with existing legal tools and customer disclosures. This is a key lesson from the recent series of actions brought by the Australian Competition and Consumer Commission in national courts against Google. Too often, calls for data localization are either simply misguided or, more maliciously, driven by protectionism, censorship and control. In practice, whether well-intentioned or not, localization makes data-driven commerce more expensive and less secure.
A truly multilateral solution to cross-border data flows has obvious advantages. But while exporters wait for the WTO to act, regional agreements and groupings can be a useful starting point. The IPEF, in particular, promises major advances towards data liberalization in the Indo-Pacific. Like-minded countries should continue to work together to facilitate digital trade. Such efforts will find support in Washington, where a bipartisan group of senators recently called on the White House to prioritize this. In their words, which should apply in other world capitals as well, including Canberra, "the ongoing debate over national rules for the digital economy should not prevent us from meaningfully engaging with our allies" .
Jo Feldman is a partner at Norton Rose Fulbright in Australia. She is an arbitration and litigation lawyer with over 17 years of experience working with government and the private sector. She has extensive litigation experience under national and international law and has acted for and against states in investment treaty arbitrations.
Daniel Allman is special adviser to Norton Rose Fulbright in Australia. He is a dispute resolution lawyer and was recognized in Best Lawyers: Ones to Watch in Australia™ for 2023 in the areas of Alternative Dispute Resolution and International Arbitration.
Alan de Rochefort-Reynolds is a partner at Norton Rose Fulbright in Australia. He is a commercial dispute resolution lawyer and his practice focuses on representing parties in arbitrations and disputes relating to contracts, financial services and corporate law.