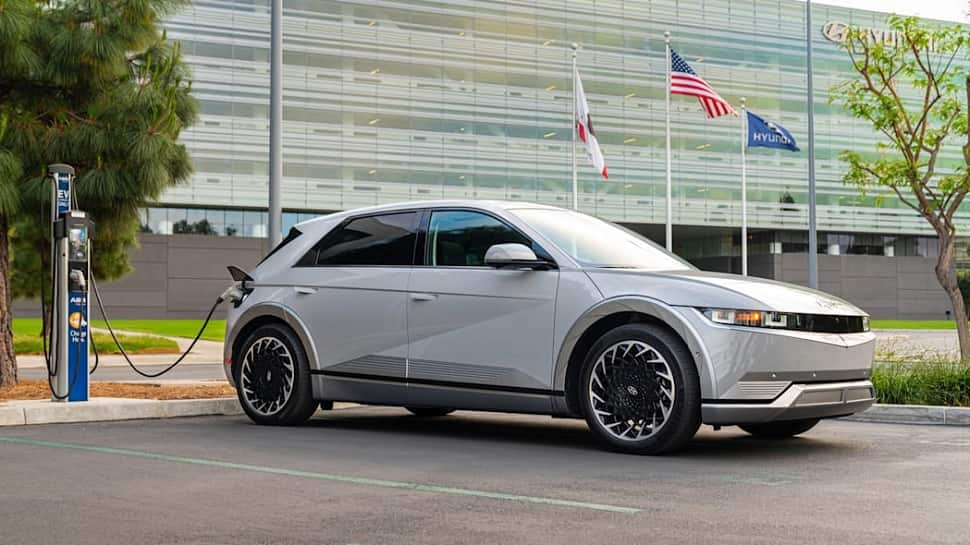 Hyundai IONIQ 5 electric car to launch in India in 2022, company's EV plans revealed | Electric vehicle news
Hyundai Motor India Ltd., India's second largest automaker and largest exporter, has announced the introduction of its world renowned Ioniq 5 in India this year. The launch of the Ioniq 5 will mark the start of Hyundai's BEV expansion plans in India. Hyundai recently announced the ambitious electric vehicle plans for India, introducing 6 BEVs by 2028.
Hyundai was the first company to launch an electric SUV in India in the form of Kona and will launch its second electric vehicle – the Ioniq 5 in the coming months. The announcement comes after Kia India, a subsidiary of Hyundai Global, announced plans to launch the Kia EV6 premium electric car in a limited batch soon. Kia will open reservations for the EV6 in May 2022.
Kia EV6 is based on the Ioniq 5 which is the fusion of "ion" and "unique", and was announced as a long-term research and development project focusing on sustainable mobility. Hyundai has showcased Ioniq 5 in India several times and will launch Hyundai's mobility journey in India.
The Electric Global Modular Platform (E-GMP) is an innovative system that has been developed exclusively for next-generation battery electric vehicles and features an innovative interior and exterior design. Interiors feature eco-friendly materials at multiple touchpoints, while the exteriors of this all-electric CUV boast a dynamic appeal.
The platform can facilitate many body types, with a modularized battery system and creating synergies with BEV component sharing. It benefits from a flat floor and flexible seating arrangement as well as an innovative interior space that offers a sliding console and sliding 2nd row seats.
Also Read: Hyundai to Make Electric Vehicles in the U.S., Invest $300 Million for Production
The E-GMP has large battery capacity, improved handling and the ability to reach a top speed of 260 km/h and promises to deliver a fun-to-drive electric vehicle with improved battery range.
Commenting on the announcement, Unsoo Kim, Managing Director and CEO of Hyundai Motor India Limited, said: "As a customer-centric brand, Hyundai has a very strong focus on e-mobility across all of its businesses and product range to a progressive and sustainable future. Hyundai is proud to receive the 2022 Global Car of the Year for the IONIQ 5, as this award is a true testament to our vision and efforts to drive BEV adoption globally. Hyundai Motor India has already committed to expanding its range of BEVs to 6 models by 2028 and today with great pride we are announcing the introduction of IONIQ 5 in CY 22 in India.
Live
#mute