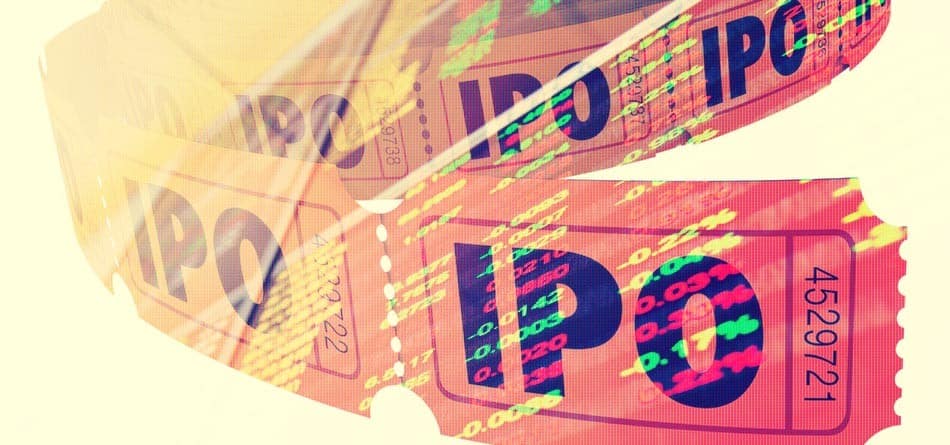 INX ATS prepared for securities token listings
INX Group, which includes regulated trading platforms for digital securities and cryptocurrencies, plans to offer non-deliverable cryptocurrency futures to banks and announce primary issuances and new secondary listings of tokens regulated securities.
Douglas Borthwick, chief commercial officer of INX, told Markets Media that it is the only group that includes an inter-dealer broker, a cryptocurrency trading platform, a digital securities platform and is regulated by Finra and the United States Securities and Exchange Commission.
"Nobody else has all that," he added. "We have the ability to deal with retail and institutional investors, and from Bitcoin to registered securities."
Borthwick has over 25 years of experience in the finance industry, having most recently founded and developed the electronic and voice trading business Chapdelaine FX for inter-dealer broker TP-ICAP from 2012 to September 2018.
He added that another differentiator is that the company listed the INX token in July 2021. The token was previously offered in the world's first public offering of an SEC-registered digital security on the INX Securities trading platform. As of April 2021, INX had closed its IPO with gross proceeds of $83.6 million from over 7,300 retail and institutional investors.
Shy Datika, co-founder and president of INX, said in a statement: "When we founded INX in 2017, we envisioned a new future of what we called 'Capital Markets 2.0'. A vision of digital securities replacing the role of stocks in the capital raising and trading markets.
The SEC's approval process for the digital security IPO took 950 days, but Borthwick said it was important to work with the regulator to create a pathway for all securities to trade on the blockchain. He said: "We like to see regulators in the passenger seat rather than in the rearview mirror."
Advertisement
Borthwick added that INX's IPO was nearly a year ago and the company has spent time educating big funds and banks. He said: "I think people have seen that it actually works and there are a lot of prospectuses lining up at the SEC to do IPOs this way. It's something we helped invent.
ALK Capital, owner of the English Premier League's Burnley Football Club, has signed a letter of intent with INX to list a publicly traded digital security token tied to the club's specific revenue. Burnley aim to work directly with their fanbase to build on the team's financial base with digital security that should pay dividends to holders which are expected to fluctuate with the team's successes on and off the pitch.
We are delighted to announce that we have signed a Letter of Intent with ALK Capital, owner of the English Premier League's Burnley Football Club, to list a publicly traded digital security token.

Find out more 👉https://t.co/ETJQg9PxfH#ALKCapital@BurnleyOfficial pic.twitter.com/UJORm1c1pa

— INX (@INX_Group) December 22, 2021
Additionally, Borthwick said a number of companies that trade on OTC markets in the United States want to move their listing to INX because security tokens cannot be shorted. Additionally, INX is open 24 hours a day, seven days a week, 365 days a year so investors outside the United States can trade in their own time zone.
"Trading hours on the stock market go back to when the news came out twice a day in the morning and evening papers," he added. "Sometimes we do more volume on weekends than our Monday-Friday competitors."
INX aims to list tokens for public companies and for private companies that want to raise capital.
Institutional trade
Borthwick said credit meditation and regulated custody offerings for digital securities will be key for institutions to enter the digital asset market.
"As these grow, you will find that institutional capital is deployed much more easily," he added. "Right now the landscape is very fragmented, but we're working on ways to mitigate the fragmentation."
To help build the ecosystem of digital assets INX acquired Tokensoft Transfer Agent, an SEC registered transfer agent owned by Tokensoft in January 2022. Tokensoft Transfer Agent facilitated the issuance and listing of some of the first SEC-qualified digital securities, such as the INX token and Arca's ArCoin.
📢Today we reached another milestone by acquiring Tokensoft's transfer agent.
We are now able to offer a complete, 'nose to tail' solution to public and private companies looking to raise capital and list digital securities on the only 24/7 digital securities ATS. pic.twitter.com/OrZGJzZgYx

— INX (@INX_Group) January 5, 2022
INX said the acquisition will enable INX Securities, the U.S.-regulated digital securities brokerage of INX and ATS, to offer a comprehensive "nose-to-tail" solution to public and private companies seeking to raise capital. capital and listed digital securities.
Additionally, INX's inter-dealer broker, ILS Brokers, plans to offer undeliverable cryptocurrency transfers to Tier 1 banks in the near future.
Canadian list
In January 2022, INX Digital began trading on the Canadian Neo Exchange.
Following INX's listing on the @NEO_Exchange a message from our finance manager, Naama Falach @NaamaFalach pic.twitter.com/ruuDBOGSCq

— INX (@INX_Group) January 24, 2022
Datika said in a statement, "We believe the $120 trillion traditional equity markets need to evolve and we were the first SEC-registered initial public offering of a digital security and among the first companies to obtain the regulatory authorization for the issuance and trading of digital asset securities. We believe the NEO Exchange is an innovative leader in the capital markets that seeks to take capital raising and trading to their next level of evolution.