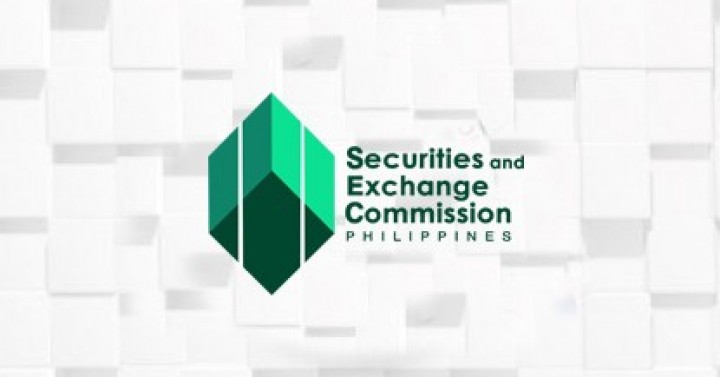 SEC sets deadlines for submitting annual reports
MANILA – The Securities and Exchange Commission (SEC) has set deadlines for submitting audited financial statements (AFS) and general information sheet (GIS) of companies via the Electronic Filing and Submission Tool (eFAST).
On February 8, the Commission issued SEC Memorandum Circular No. 2, Series 2022, which provides filing schedules for annual financial statements and the general information sheet.
Starting this year, all joint stock and non-stock companies are required to submit their annual reports online via eFAST, formerly known as the Online Submission Tool, at
https://cifss-ost.sec.gov.ph
.
Previously, only joint-stock companies were required to submit their annual reports online when eFAST was initially launched in March 2021.
Non-public companies initially had the option of submitting hard copies of their reports.
Time limit
All companies, including branches, representative offices, regional headquarters and regional operating headquarters of foreign companies with a fiscal year ending on December 31, 2021 must file their AFS based on the last digit of the registration number. SEC Registration or License:
1 and 2: July 1 to 15
3 and 4: July 16 to 31
5 and 6: August 1 to 15
7 and 8: August 16 to 31
9 and 0: September 1 to 15
The SEC extension offices will also implement the coding schedule.
Companies may submit their reports by their respective filing dates.
Meanwhile, a company with a fiscal year end other than December 31, 2021 must file its AFS within 120 calendar days of its fiscal year end.
The annual report of a broker-dealer whose fiscal year ends on December 31 must be filed according to the last numeric digit of its registration number as prescribed by the Commission, while those whose fiscal year ends on date other than December 31 must be filed 110 calendar days after the end of that fiscal year.
Companies whose securities are listed on the Philippine Stock Exchange and are covered by Section 17.2 of Republic Act 8799, or the Securities Regulation Code (SRC), are encouraged to meet the filing deadline. their AFS, which is 105 calendar days after the end of their fiscal year, as an appendix to their annual reports.
However, these entities will also be granted an extension until May 15, 2022 to file their annual reports due to current circumstances.
In addition, companies whose AFS is audited by the Commission on Audit (COA) are exempt from this coding program provided that they attach to their AFS a duly signed affidavit attesting that they have provided the 'COA the financial statements and supporting documents and the audit of the COA. has just been concluded, as well as a letter from the COA confirming this information.
The Commission will accept late filings as of September 16, 2022.
Corporations that have filed their returns late will be subject to the prescribed penalties calculated from the last date of this filing schedule.
Failure to comply with the formal requirements prescribed by RSC Revised Rule 68 will be considered sufficient cause for the imposition of sanctions by the SEC.
The Commission's acceptance and receipt of the financial statements are without prejudice to these sanctions.
On the other hand, the GIS must be filed within 30 calendar days from the date of the effective annual meeting of shareholders for joint-stock companies, from the date of the effective annual meeting of members of non-stock companies and of the anniversary date of the issue. of the SEC license for foreign companies.
Online submission
All companies are required to submit their annual report requirements online via eFAST. Hard copies of reports submitted via eFAST will no longer be required.
Companies and their authorized filers must register for the eFAST service before they can submit reports to the system.
They have until March 31, 2022 to complete their registration, which involves submitting a board resolution authorizing their representative to file reports on behalf of the company, along with a copy of their completed 2020 version SIG form or their submission pursuant to SEC Memorandum Circular No. 28, Series of 2020 (MC 28).
The Board no longer processes email and in-person submissions.
Submission of reports over the counter and/or by mail or courier via SEC Express Nationwide Submission (SENS) will no longer be accepted.
All reports submitted via eFAST must be scanned or digital copies of reports manually or digitally signed. The signer or authorized signer of the depositor is responsible for ensuring the integrity and authenticity of the electronic signature in the documents. (PR)