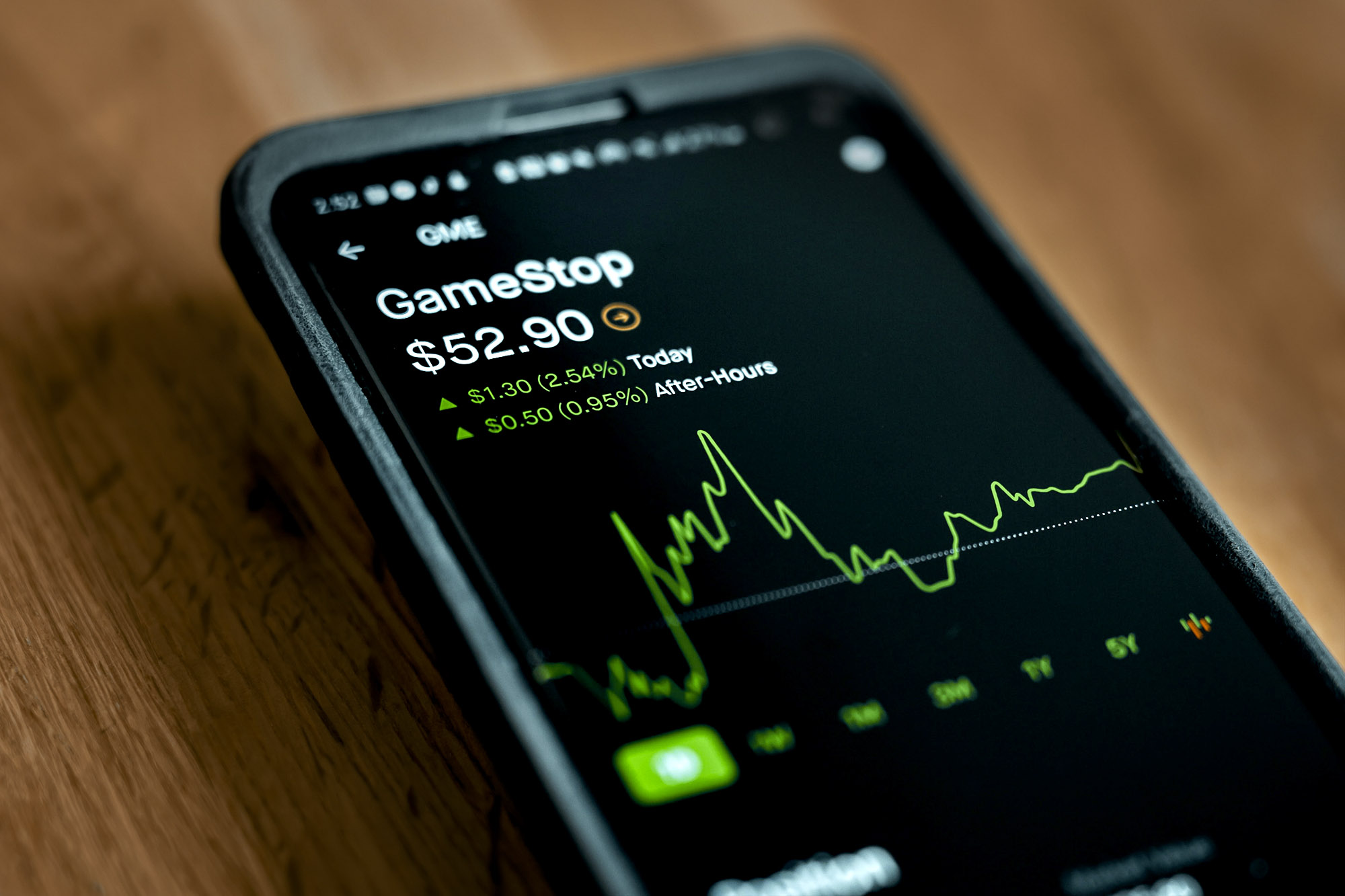 The future of investing (looks very different)
As unemployment skyrocketed and the global economy collapsed in the months following the start of the COVID-19 pandemic, a strange thing happened: Wall Street surged. The stock market has hit record highs, relatively new asset classes like cryptocurrencies have headed for the moon, and individual investors have had hedge fund managers in shock.
A lot has happened in the investment world, and some of the changes are likely to be here to stay, according to investment and asset management experts at the Darden School of Business at the University of Virginia.
Fed Fuels Wall Street Rally
A year after government shutdowns plunged the United States into an economic plunge, the economy still had not fully recovered to its pre-pandemic level. Compare that with the stock market, which has broken record after record over the same period.
This dichotomy will no doubt leave some people confused, but it shouldn't.
The economy and the stock market are not synonymous. They can, and often do, behave in different ways. "The stock market is not an indicator of the economy as a whole, but rather of the health of state-owned enterprises," said Professor Elena Lutskina. "The companies that were able to invest in the technology won the market. "
Small and medium-sized retailers, however, have experienced a lot of financial difficulties.
Ultra-low borrowing costs resulting from a drastic change in US Federal Reserve policy was another big factor that helped stocks rise. Not only did the Fed cut short-term borrowing costs to near zero, it also flooded the banking system with liquidity by buying hundreds of billions of dollars in bonds.
In the end, it helped big companies.
The effect of cheap money and the gamification of investing
Cheap money rarely comes without unintended consequences. In this case, it appears to have resulted in what some people would call the "Robinhood-GameStop effect".
In early 2021, a group of individual – or retail – investors, who invested heavily using online broker Robinhood, coordinated through social media platforms like Reddit to buy shares in the games retailer. video besieged GameStop. When the stock price recovered, hedge funds, which had bet on the stock price falling, suffered heavy losses. Oddly, hardly anyone thought GameStop had a viable future, but the rally was real enough to wipe out billions of dollars in profits on Wall Street. So how did it go?
It comes down to the availability of cheap money, said Rodney Sullivan, executive director of the Richard A. Mayo Center for Asset Management in Darden.
"The low cost of capital drives a technology boom," he said. On Wall Street, a multitude of capital investments reduce the cost of investing more each year. For a long time, there has been downward pressure on transaction costs dating back to the founding of investment firm Vanguard, which introduced low-cost mutual funds in the 1970s. Now many brokers offer their customers exchanges at zero or near zero cost. And in general, this has been a good thing for investors – at least until the pandemic.
Zero-cost investing has led to what Sullivan calls the "gamification" of investing.
"Some people see it as a game and invest based on a hunch or what a friend says," he said. It's quite different from traditional investing, which involves the long-term process of extracting potential gains from the market.
Sullivan fears that the low costs will entice individuals into frequent transactions, and ultimately some naïve investors will suffer painful losses. "Gamification changes investment. He's here to stay, and it's dangerous, "he said.
Blockchain goes beyond Bitcoin, unleashes NFTs
Low investment costs have also contributed to the rise of cryptocurrencies, such as Bitcoin. By mid-April, Bitcoin prices had fallen to $ 60,000, down from less than $ 7,000 a year earlier. Low interest rates were behind at least part of this recovery, as investors sought alternative investments to cash. But the abundance of new technology in the form of electronic trading systems has also helped boost cryptocurrencies and similar assets.
"Would we have crypto if we didn't have the technology? Probably not, "Sullivan said. All cryptos rely on technology for their existence and they need it to be traded.
Likewise, non-fungible tokens, or NFTs, use blockchain technology, just like Bitcoin and other emerging cryptocurrencies. The encryption provided by the blockchain means that people cannot reproduce these discrete and individually identifiable electronic elements: an NFT is not the same as another NFT. This differentiates them from cryptocurrencies, which are interchangeable (fungible) for each other.
And they can be sold for big money.
New York Times columnist Kevin Roose turned an electronic copy of his column on the rise of NFT ("Buy this column on the blockchain!") Into NFT and sold it for $ 560,000. (The profits were then donated to charity, according to the columnist.)
Christie's first auctioned an NFT in March, a digital photo collage by the artist known as Beeple that sold for $ 69 million. NFT-focused start-up Dapper Labs has raised $ 305 million from a host of celebrities ranging from great basketball player Michael Jordan to actor Will Smith, valuing the company at $ 2.6 billion, after Dapper's NBA Top Shot platform made waves with $ 500 million in collectible 'moments' sales. – short video clips of highlights from NBA players.
Just as technology has revolutionized the way we use banking, it looks like it can change the way we invest in unique items, such as art and sports collectibles. In other words, NFTs can be the start of something big.
PSPC are back
Another phenomenon of the past year has been the resurgence of the use of so-called "special purpose acquisition companies", or SPACs. These public companies raise funds for future unspecified acquisitions of private companies. It is a form of regulatory arbitrage because it helps companies that want to go public to avoid bureaucracy.
"PSPCs are easier to set up than an IPO," said Professor Rich Evans.
Again, low borrowing costs, combined with huge corporate reserves, are the driving force behind SPAC. Vast volumes of money are now languishing in corporate bank accounts, and those responsible for looking after that money want a better return than the 0% offered by most deposit accounts. This situation makes after-sales services attractive to investors.
It's also worth noting that the last time SPACs became investor darlings was in 2007, Evans said. This was towards the end of the housing bubble, near the top of the market, and was followed by a bear market.
"I see the SPAC peak here as something close to an indicator of a market peak," he said. "We know that excessive IPO activity is an indicator of poor future performance."
This thinking is even more credible now that professional athletes have also started to engage in PSPC activity, often a sign of bad things to come.
ESG investing finally takes center stage
For years, investors have been lip service to the principles of improving corporate environmental, social and governance, or ESG performance. Today, these issues are brought to the fore by investors and governments.
The Securities and Exchange Commission will now require detailed reports on these matters, Professor Pedro Matos said.
"It is now up to companies to develop what they bring in," he said. The biggest investment firms – BlackRock, Vanguard and State Street – are all committed to using their influence with companies to get companies to disclose information and act as a positive force for the company.
Going forward, investors will need to understand a new set of metrics that will help assess which companies are doing well in their ESG efforts and which are not.
"There will be challenges over the meaning of this new data," said Matos. In turn, this will require wise investors to go far beyond reviewing balance sheets and income statements.